Our offer for responsible companies with the same mission: Let's close the gaps together!
Is equal opportunity a priority for your business? Are the company's employees its beating heart? ellexx is the ideal offer for businesses who want to bolster, empower, and educate their staff members:
Benefits with ellexx
With the help of our solution, businesses attract and recruit talent, play the role of a desirable employer and position themselves fairly online. In doing so, they actively promote equal opportunities, diversity and inclusion and strengthen the S of ESG.
• Employer Branding
An attractive positioning as a fair employer appeals to potential applicants and retains qualified employees in the long term.
• Employee Satisfaction
Promoting training opportunities strengthens employee competencies and can have a positive impact on workplace culture and well-being.
• Education
Financial education increases employees' financial well-being. In this way, companies can make an important and measurable contribution to greater financial inclusion in society.
• Visibility and Reach
Through the cooperation, new, primarily female target groups are addressed. The reach and visibility can be additionally increased through further joint (advertising) measures.
• Social Impact
By focusing on the "S" within ESG measures, companies can position themselves as progressive and equal opportunity economic actors and thus optimize their diversity rankings.
Take the chance to position your company as a pioneer of gender equality. With our groundbreaking offer, we assist your business in establishing a welcoming and inclusive workplace that recruits, retains, and advances talent. Let's close the gaps together!

By the way, we have already worked with corporate partners to create new inclusive financial products and make existing offerings more women-friendly. Is your company also interested in the "ellexx approved" seal of approval? We are happy about your engagement and interest at hello@ellexx.com.

Still questions? Then let's arrange a conversation directly.

We are here to answer all your open questions and discuss the specific needs of your company.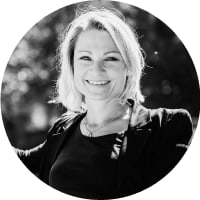 Katja Schaffrath
Katja Schaffrath is your contact person around our B2B offers. Make an appointment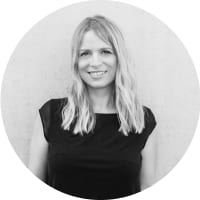 Nadine Jayaraj
Nadine Jayaraj is your contact person around our B2B offers. Make an appointment