No matter how you turn it: globally, women invest a lot less money than men. In Western Europe, not even one in five women regularly invests their money in the stock market, compared to one in three men.
In Switzerland, the situation is the same. According to a recent Sotomo study, only 32 percent of women invest part of their savings in investments such as shares or funds, compared to 48 percent of males who do so.
Saving instead of investing
There is a term for this gender investment disparity: "Gender Investment Gap". Incidentally, the fact that women invest much less than men is not only due to financial inequalities between the genders, but is also a sociocultural problem.
While only 18 percent of women in Western Europe invest regularly, 79 percent of women keep their money in savings accounts or cash - just not in an investment account.
Indeed, research reveals that many women do have savings: 79 percent of them can regularly put money aside. However, these savings do not usually end up in an investment account - only 18 percent of women invest regularly. Savings deposits, however, offer far lower long-term profits than stock market investments. Thus, the gender investment gap contributes to the persistence of financial inequality between men and women.
Why is there still such a significant gender investment gap? Studies indicate the following as primary causes:
Compared to men, women have less money to invest.
The content and products of the traditional financial industry primarily targets men
Women are led to believe that they have less financial knowledge.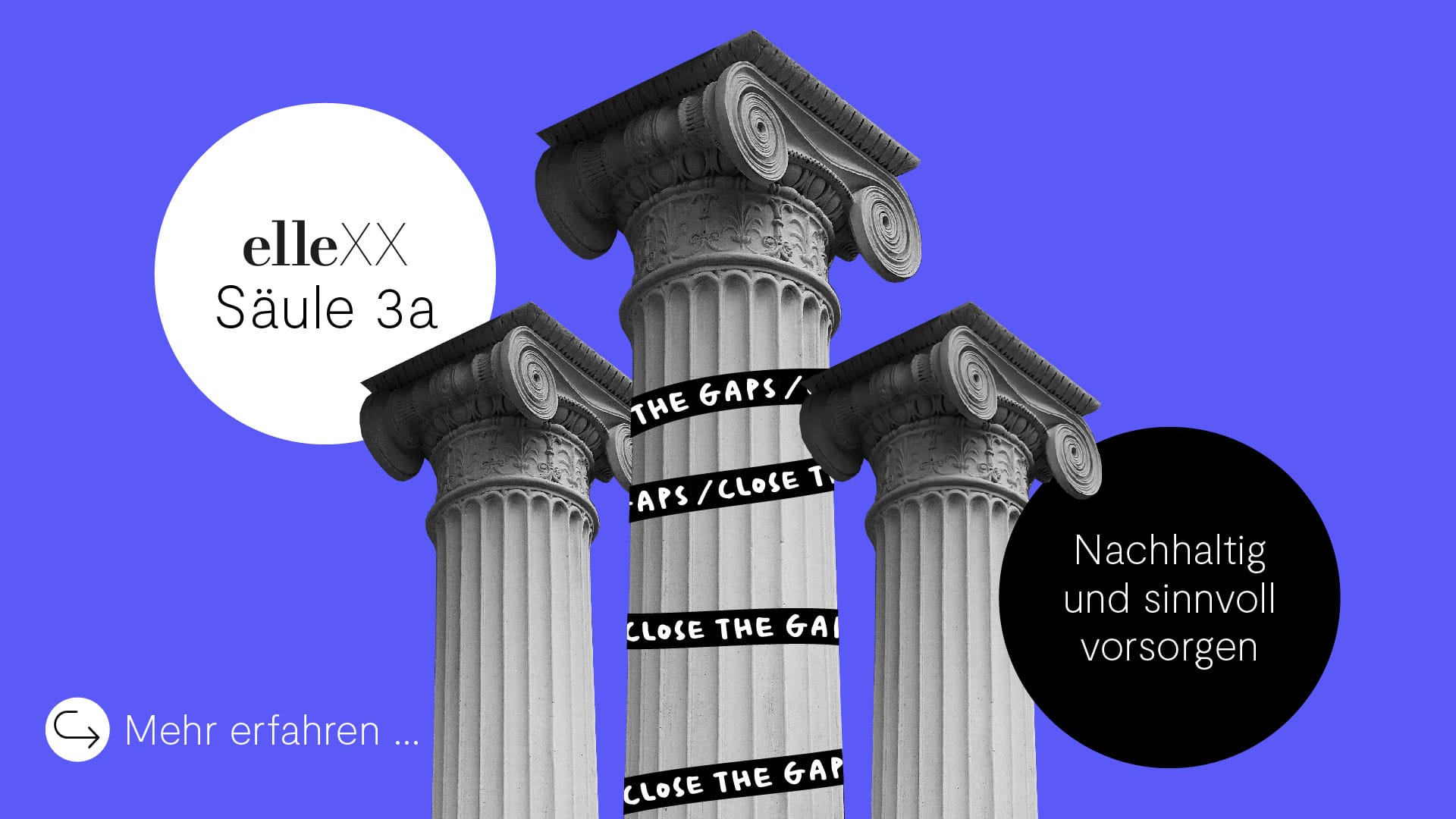 Lower wealth prevents women from investing.
Around the world, women still have less money than men. At elleXX we have already written numerous articles about possible reasons for this:
Gender Pay Gap: On average, women continue to make less money than men. In Switzerland, there is an 11 percent wage difference between males and women.
Child Penalty: When women have children, their finances begin to suffer. Women in Switzerland make 68 percent less money than they did before having their first child. The main cause for this is that eight out of ten mothers in Switzerland work part-time.
The Sotomo study confirms that about one-third of women does not invest due to a lack of savings. Comparatively, only a quarter of men say this is the reason they don't invest.
One-third of women does not invest due to a lack of savings
In addition, a lot of women overestimate the money it takes to start investing. According to a BNY Mellon survey, women in Switzerland estimate that they require at least CHF 5,500 in disposable income per month to invest. However, investing in stocks is also worthwhile with smaller amounts. For a total of roughly 2000 francs you can already build a stock portfolio with 30 to 40 stocks and thus distribute your risk.
From men for men
However, the gender investment gap cannot be explained purely by this financial inequality. Another factor is that the financial sector is dominated by men: Nine out of ten investment advisors acknowledge that men make up the majority of their clientele and that men are the target audience for their products.
As a result, it is understandable that many women are not interested in investing. They are confronted with language, images and messages that are geared towards a male customer.
For instance, banks employ complex jargon to give their clients the impression that they are members of an exclusive club. However, 31 percent of women find overly complex language to be off-putting. Surveys show that many female customers like to be treated in an approachable manner.  In other words: Less technical jargon - more practical relevance!
67 percent of women believe that bank advisors are unable to understand the realities of their life.
To make the banking industry more welcoming to women, more women are needed there. 67 percent of women around the world believe that bank advisors are unable to understand the realities of their life. Additionally, according to 75 percent of bankers themselves, the banking sector could draw more female investors if there were more female investment counselors. Currently, 58 percent of bank employees in Switzerland are men.
(Perceived) lack of knowledge hinders women
In Switzerland, women were prohibited from opening their own bank accounts without their husbands' permission until 1988, and, accordingly, were not allowed to invest. Therefore, it should come as no surprise that for a very long time, the popular consensus was that financial matters were men's affairs. Many Swiss women still believe they lack the financial literacy necessary to invest.
36 percent of women rate their financial literacy as poor and only 22 percent as good.
According to Sotomo's study, 36 percent of women rate their financial literacy as poor and only 22 percent as good. Comparatively, 22 percent of men have a negative self-assessment, and 33 percent of men have a good one. Interestingly, this lack of confidence among women in terms of their financial understanding is particularly prominent in Western Europe: globally, 28 percent of women are confident in investing in the stock market - in Western Europe, the figure is just under 20 percent.
Where does this come from? In Swiss households, men are more frequently responsible for making financial and administrative decisions, while women are increasingly handling the household and childcare responsibilities. According to the Sotomo study, this division of labor is a significant factor in women's lack of financial knowledge and experience, which also lowers their level of confidence when it comes to financial matters.
Women invest more sustainably and successfully
There is a ray of hope for women who have not yet ventured into investing: Women are mistaken in believing they are less talented at investing than men. Quite the opposite. According to studies, women favor long-term security above short-term gains. In the DACH region, 48 percent of women invest primarily for the benefit of their families' financial security.
In Switzerland, 55 percent of women say they only want to invest in environmentally friendly businesses, while 77 percent believe that green investing is crucial in general.
As a result, they tend to trade less in securities and invest more consistently, which has led to better returns in the past. Studies confirm: On average, women perform slightly better than men when it comes to investing.
Women not only invest for the long run, but for the most part also sustainably. In Switzerland, 55 percent of women say they only want to invest in environmentally friendly businesses, while 77 percent believe that green investing is crucial in general. In Europe, as many as 92 percent of women find sustainable investing important.
There is also good news for the financial industry: A study by BNY Mellon estimated that if women were to invest at the same rate as men, private assets under management would increase globally by 3.2 trillion dollars. That exceeds the United Kingdom's gross domestic product. Accordingly, if banks provided better service to their female customers, they could generate up to $700 billion more in revenue each year.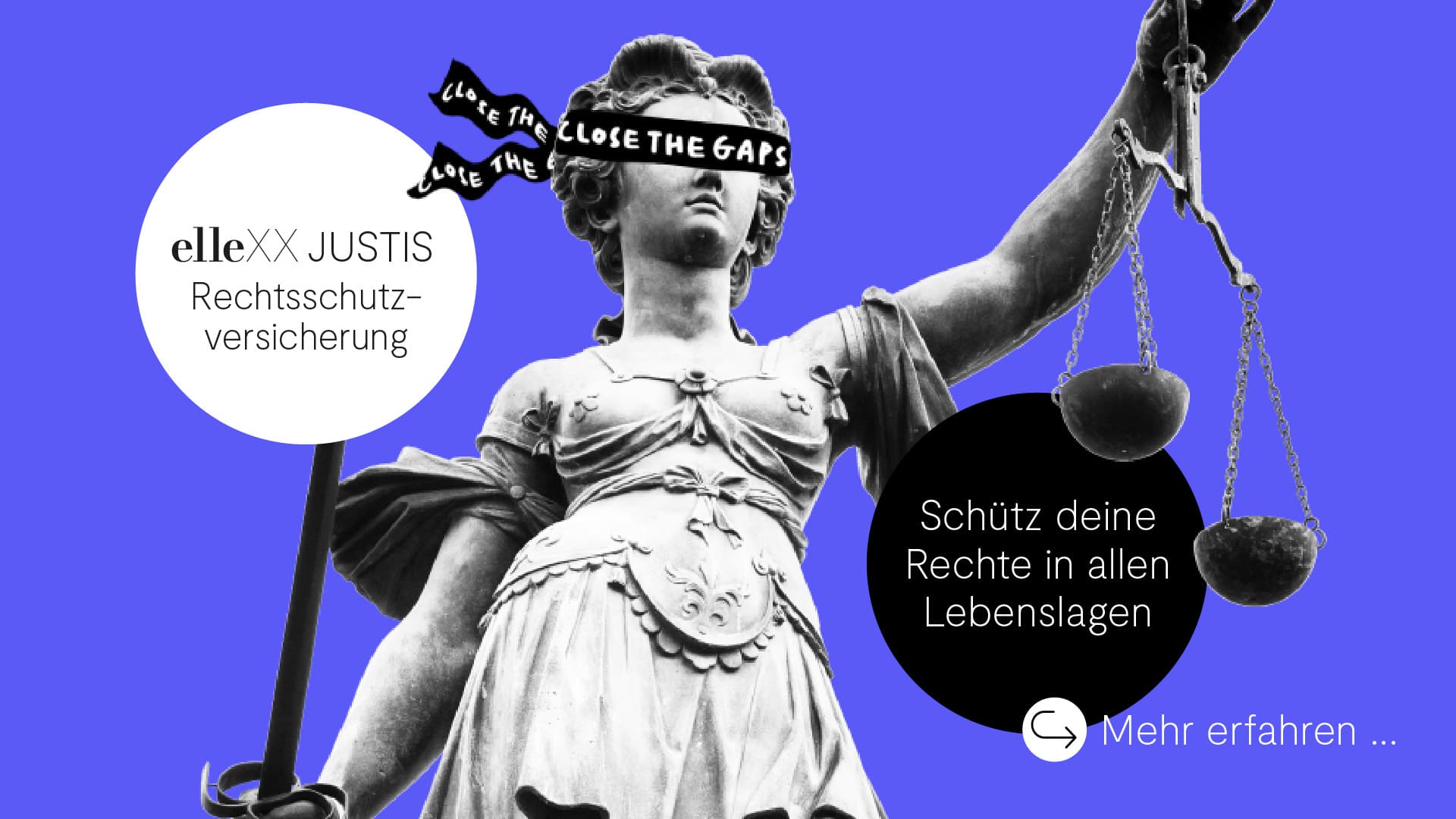 Here is how to start investing
Therefore, closing the gender investment gap is urgently needed in various ways. Want to start investing as well? Then go for it. Here are a few tips on how you can get started:
Prior to investing, you should first get an overview of your resources and settle any debts.
You don't have to know everything about investing before you start. However, it makes sense to explore your relationship with and attitude towards money before you start. To do this, start a conversation about money with your friends, for instance.
If you are interested in sustainable investing, you can start thinking about what is important to you before visiting the bank.
Get different offers and compare them, such as in terms of fees. If you don't think your bank is giving you sound advice, you can always go to an independent investment advisor.