Most of the cleaners in Switzerland have a migrant background, most of whom are women. Many of them work on low wages. One of them is Ursula. She does not want to leave, on the contrary: she wants to revolutionize the cleaning industry as a boss.
"Before I came to Switzerland, I thought everything was better here", says Ursula. "But to be honest, when it comes to women's rights, it is even worse here than at home." Home means Peru. The 47-year-old today lived there before moving to Spain with her husband. In 2012, he lost his job in the construction industry and found a new one in Switzerland. Ursula remained in Spain for the time being, the couple had a distant relationship: "It was difficult, but I visited him again and again in Switzerland", says Ursula. We meet in a meeting room in the Zurich Volkshaus, Ursula wears carefully applied make-up and radiates a warmth that feels good on this cool stormy day in early May.
"The landscape here is so beautiful, Switzerland is actually a wonderful country." Five years after her husband, Ursula moved and sought a job that you could do without experience. Soon she found a job at a cleaning company, cleaned offices in large firms and banks. But she was not happy – and that was not because of the activity itself: "I love cleaning," she says with radiant eyes. "When I am done with a room and it shines so properly, when it smells clean, then I am satisfied. At work, I treat every room as if I were living there myself and receiving guests."
Sinnvoll vorsorgen? Aber mit Rendite. Das geht. Wir sind überzeugt, dass ein verantwortungsbewusster Einsatz deines Geldes langfristig Wert schafft, ganz nach unserer Vision «Close the Gaps». Wenn du erwerbstätig bist, kannst du dich mit der elleXX 3a zusätzlich finanziell absichern, nachhaltig investieren und damit Steuern sparen.
Where migrants work, the average salary is low
Today there are around 5500 companies in the cleaning industry, and tens of thousands of private employers. Ursula is one of the around 200'000 people who do cleaning work in Switzerland: legal employees or semi-legals with a work permit. Many people work illegally because they live in Switzerland without papers. This is what author Marianne Pletscher writes in her book "Wer putzt die Schweiz ("Who cleans Switzerland?", available only in German). These people clean restaurant toilets, conference rooms and living rooms, keep the streets clean and the hospitals hygienically clean. Most of them, like Ursula, have a migratory background. The cleaning industry offers an easy entry into the labour market because it often requires no training or experience. Nursing homes and hospitals would be even more underoccupied without the work of migrants, and many women would not be able to make careers without their nannies.
In most areas, where mainly migrants work, however, the average salary is low: "Women can often only work in small pensions because they have children," says Pinuccia Rustico, union secretary of Unia Zürich-Schaffhausen. And even when they have no children, companies often nominate their employees in small penses: "Many of our members have multiple contracts with 20 or 30 percent pensions, which are very poorly paid. Whoever wants to earn 3,000 Swiss francs a month, in the worst case, will need up to five jobs at once – this is incredibly exhausting and must not be." A small income leads to a very small pension, often without a pension fund. Ageing poverty is mainly female. And Pinuccia removes another important point: "Employees often do not dare to defend themselves because their residence permit is tied to the job."
Whoever wants to earn 3,000 Swiss francs a month, in the worst case, will need up to five jobs at once – this is incredibly exhausting and must not be.
Lack of appreciation, chaotic working days
In maintenance cleaning, the minimum wage since 2023 is 20.80 francs per hour, which is one franc and sixty raps more than at the beginning of Ursula's career. Starting in 2024, customers will have to pay at least 20 francs per hour. This is stated in the General Labour Agreement (GAV), which the unions Unia and Synia negotiated together with the Swiss Association of Public Service Personnel VPOD for German Switzerland and which was declared binding by the Federal Council in 2021. "When I found out how little I earn, I was shocked," says Ursula. "For me, this is an absolute lack of recognition of our work, even in the construction industry you get better paid." Ursula's work schedule was chaotic: on the same day she had to cross Zürich to get to the various missions. The company where Ursula was employed did not cover the cost of public transportation.
At the beginning of the coronavirus, Ursula received a letter from her employer with the safety measures to be followed, three pairs of disposable gloves and a bottle of disinfectant. All the other materials she needed for her work for an unpredictable period of time, she had to dispose of herself. Ursula was employed at the time with an hourly salary, working about 60 percent, earning about 1,700 francs net per month.
"Low wages are a big problem in the cleaning industry," says Pinuccia Rustico. While wages have changed since the introduction of the first GAV in 2004 – employees now earn 28 per cent more – that is not enough. That is why the new GAV defines a higher hourly salary from 2024. The trade unions also want to push forward: that more employees can be trained and continue to work. "That way they can get into a higher salary level. Many companies, especially the smaller ones, do not tell their employees that they have these possibilities", says Rustico. That is why the Joint Commission for Cleaning in German Switzerland offers exactly such courses. "Our goal is for our employees to register for themselves and take such courses so that they can earn more," explains Rustico. There are also language courses in German and French, as well as courses on harassment and bullying in the workplace.
The industry's GAV also offers control tools that employees can use: "We can initiate a salary check of the employer and control the salary bills of employees," says Rustico. That is why it is so important for employees in the cleaning industry to join a trade union: "We always hear from our members that they want more recognition. And it goes beyond the salary, which is very important. With recognition come also the rights."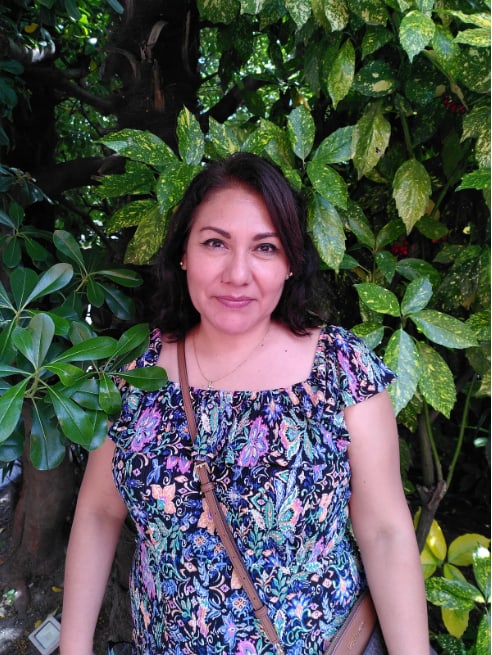 When I found out how little I earn, I was shocked
But it was not just the lack of financial appreciation that caused Ursula to quit her job: "I want to concentrate fully on learning German at the moment," she says. The language level B1 is her goal. And then there's the story from last summer. Ursula's father was seriously ill with Covid: "It was quite clear to me that I had to go to Peru with him and my family," she says. The ticket was already booked when she asked her supervisor to be able to take a spontaneous vacation. He rejected her request – although Ursula explained why she had to leave so spontaneously: "Then I put my key on the safe and said that I would still fly." Fortunately. Ursula's father did not survive the disease.
Back in Switzerland, her employer did not ask her how she was doing. While the customers, for whom Ursula was cleaning, sent her cards with loving lines and cash each Christmas, the company was not interested in her well-being: "I was just a number for my employers, nothing more." Ursula resigned after five years of employment. Being able to do this is a privilege that she is aware of, she says: "Many women simply cannot afford it. I am fortunate that my husband supports me financially." Today, she still works 20 percent for a new company and earns around 1000 francs a month; employed in a fixed pensum, no longer in the hourly salary as before.
Sexismus, Mobbing, Lohnungleichheit am Arbeitsplatz? Absolute No-Gos, dennoch nehmen es viele Frauen hin. Das darf nicht sein. Deshalb ist es höchste Zeit für eine Rechtsschutzversicherung von Frauen für Frauen. Wehr dich.
But she does not want to leave the industry, on the contrary: "My dream is to start my own cleaning company and make everything better than I have experienced it." What kind of boss does she want to be? When I ask her the question, the sun rises in Ursula's face: She wants to be a fair boss, in any case. One that values its employees and takes them and their needs into account. A boss who ensures that her employees are further educated and informed about their rights: "Only happy employees are good employees!" When Ursula talks about her concerns, she does it with an energy that fills the whole room. She is also involved with Unia, she regularly attends German courses and networking meetings with other women from the industry and took part in the major national women's strike in 2019. A warrior of everyday life.
Do you work in the cleaning industry yourself? In our checklist (in German) you will find your rights as well as the rules for bosses and companies. And we explain the most important concepts from the Swiss working system.
For private employers of cleaning professionals we have compiled in our checklist (in German) the most important obligations and information.