How did you become a startup investor?
I am originally from France where I worked as General Counsel for a telecommunication company called Neuf Cegetel. Neuf Cegetel became very successful and went public in 2006. I had shares of that company, therefore this was sort of my first successful startup exit. So suddenly, I had money. By coincidence I invested a small amount of that money into a startup that was founded by a colleague of mine. I liked his business idea, and the company became successful too. So, I began to think that investing in startups could be something for me. A friend of mine then introduced me to a Swiss business angel club. I attended events, had fun listening to interesting young companies, and discovered the fact that I can invest small amounts with a group in startups. So, I gave it a try!
In my opinion the investors are as much responsible for the success of a company as the managing team is. If the investors are stubborn and expecting things that a startup cannot deliver, a startup will fail.
How does your operational experience from having worked in a startup help you now as an investor?
I think it helps probably in three main ways: First, I saw that you really need a managing team that can adapt to whatever happens. When you start a company, you will most probably not do what you plan. I understood that success depends on the ability of the team to adapt to the challenges and opportunities that arise and on the ability of investors to accompany these necessary changes in strategy. In my opinion the investors are as much responsible for the success of a company as the managing team is. If the investors are stubborn and expecting things that a startup cannot deliver, a startup will fail. Before I invest in a startup, I will always try to figure out what kind of people are involved in the company. I listen to how they present their project, how they talk about what happened before and so on. But in the end, it's more a feeling that influences my decision for an investment.
And the other two ways your operational experience helps?
The second thing is that I experienced the ups and downs of running a startup. This gives me a different perspective on a case and on the life of the companies I invest in. And it helps me to stay quiet (chuckles). And the third thing is that working in a startup brought me in contact with entrepreneurs and people who enjoy the challenges of making a startup work. I have a network of people that I can talk to about dossiers and things that I don't understand. That helps a lot too.
In my opinion, everybody can invest in startups because all forms of experience and knowledge can be useful for the development of a startup.
Is it necessary for a business angel to have startup experience on the operational side?
No, I don't think so. In my opinion, everybody can invest in startups because all forms of experience and knowledge can be useful for the development of a startup. However, if you have no idea on how a startup functions, I think it is very important to adapt as an investor too to gain some competences, to observe and to learn. And people with less experience in the startup field might invest in a different mode.
What do you mean by that?
There are different ways to invest in startups. If you want to invest directly in a startup and want to be involved also in the board or with the management, it is hard, if you have absolutely no idea how a startup works. But there are other ways to invest in startups, for example through a business angel club, a venture capital fund, or a bank. There you can rely on competences and knowledge of others too and it might be easier to invest if you have no experience within the startup world.
What is your way to invest in startups?
I found for myself that until now investing through a venture capital firm is the right way for me. It allows me to invest in different companies also in fields which I don't know. Because I can rely on the competences of the venture capital firm I am working with. My favorite one is Verve Ventures. If you really invest alone, I recommend that you have a good idea of the industry the startup is working in.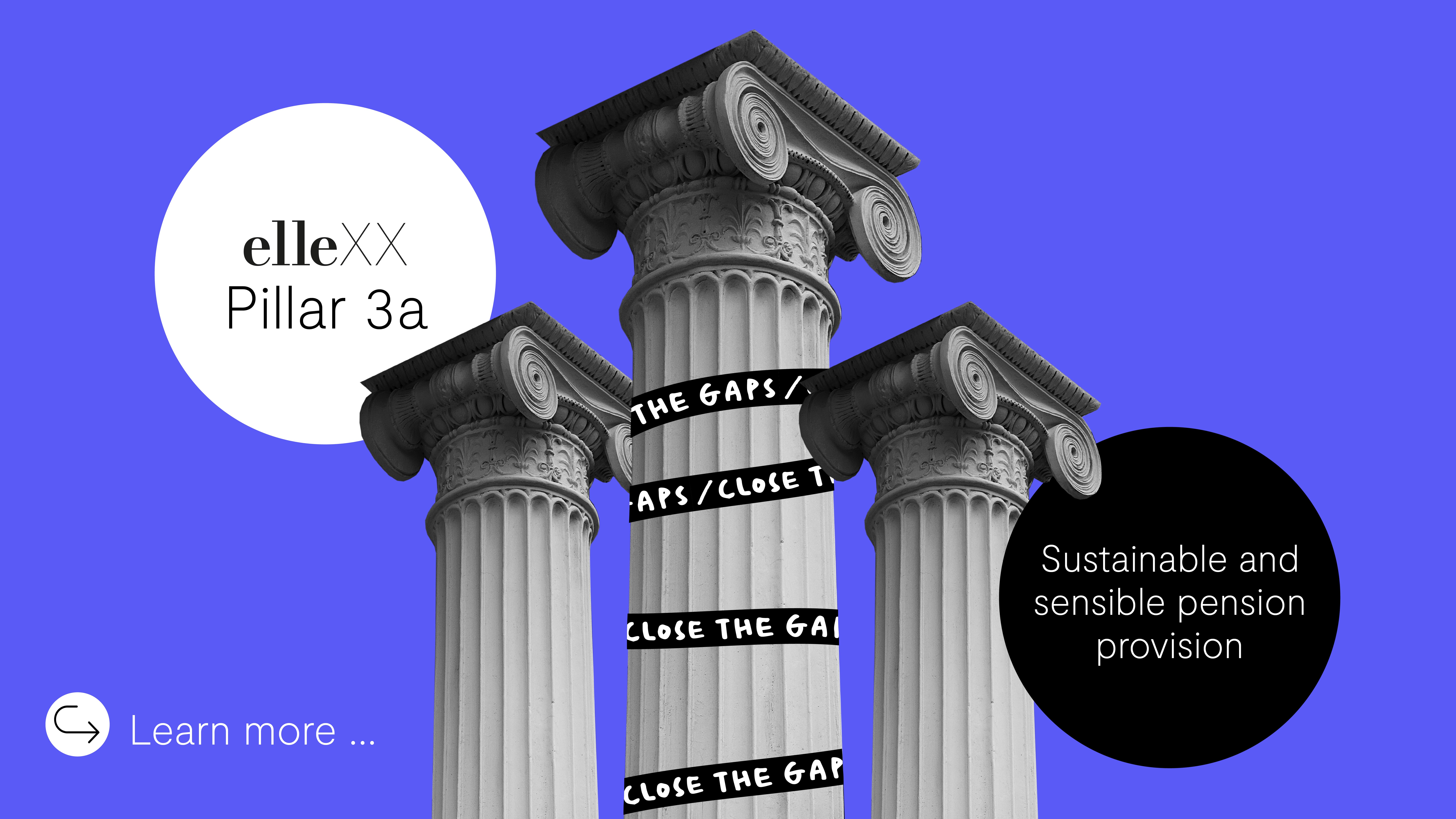 And are you actively involved in the strategy of the startups you're invested in?
Now, I am a rather passive investor. That means, for example, I am not sitting on the boards. I might change that in the future, but for the moment it's my way to invest. My husband for example does it the other way round: He doesn't invest in companies where he is not active in.
Are you interested in investing in general or is your interest very specific to the startup field?
When Neuf Cegetel went public, I needed to do something with the money I got (chuckles). I began with classical bank products first and only after that I started investing in startups, which is much riskier. I try to manage my portfolio in a safe way and that means diversification. I don't really see how you cannot be interested in investing generally but interested in investing in startups. If you want to invest in startups, you must be ready to lose your money. And you are not ready for that if you don't have other safer ways to place your money.
How do you deal with risks that investing in startup bring?
I try to invest small amounts in many different startups. It alleviates my stress about the risks of investing in startups and fits with my desire to support all kinds of businesses. I've been through everything from bankruptcies to extremely successful exits with startups. When I have good news, I am always super excited. When I get bad news, I try to stay optimistic. Normally, I don't look at the results of my investments every month. I only have a look every three months and if a startup has a downfall in some area, I look at how the founders are dealing with it. What is their analysis of the situation? What are they doing and planing to do? Does it make sense for me? And if I really lose my money, which happens, I take a deep breath and think about the previous and next successful ones (chuckles).
Building a company is one of the hardest things you can do in my opinion. I think it's important to support these people with fresh ideas. That's innovation.
Why do you like investing in startups? Or rather, what makes it the right thing for you to do?
Investing in startups is a good way to support the real economy and the companies that create value. I like to support companies that have a positive impact on their industry and sometimes even on the world, that solve problems and that are successful because of that. That's why I love investing in startups - you know where your money goes and for what. Another reason is that I am very impressed by the people who have the courage and dedication to start an innovative company. Building a company is one of the hardest things you can do in my opinion. I think it's important to support these people with fresh ideas. That's innovation.
When you invest in startups: What is most important for you?
The team is everything. For me, a strong team knows how to generate strong support for example by finding the right investors and key employees. A core team needs to combine technical, sales and financial expertise. The business idea is obviously important but as I said, as a startup you normally don't do what you expected. But the initial idea must be disruptive, stand out from the competition and meet an existing need. And above all, the startup must be in line with my values and arouse a gut feeling in me. So, when I receive a dossier, I first ask myself: Does it appeal to me? Am I excited? And after that, I do some research.
To what extent does the diversity of a founding team play a role for you?
First, it is very important for me that there is a team of founders. I don't invest in solo founders. But when I look at teams, I do not only look at the founders but also the management team. And there it is very important to me that the team reflects different skills a company needs. And if some skills are still missing, it must be one of the objectives of the funding round. If you are referring to gender diversity…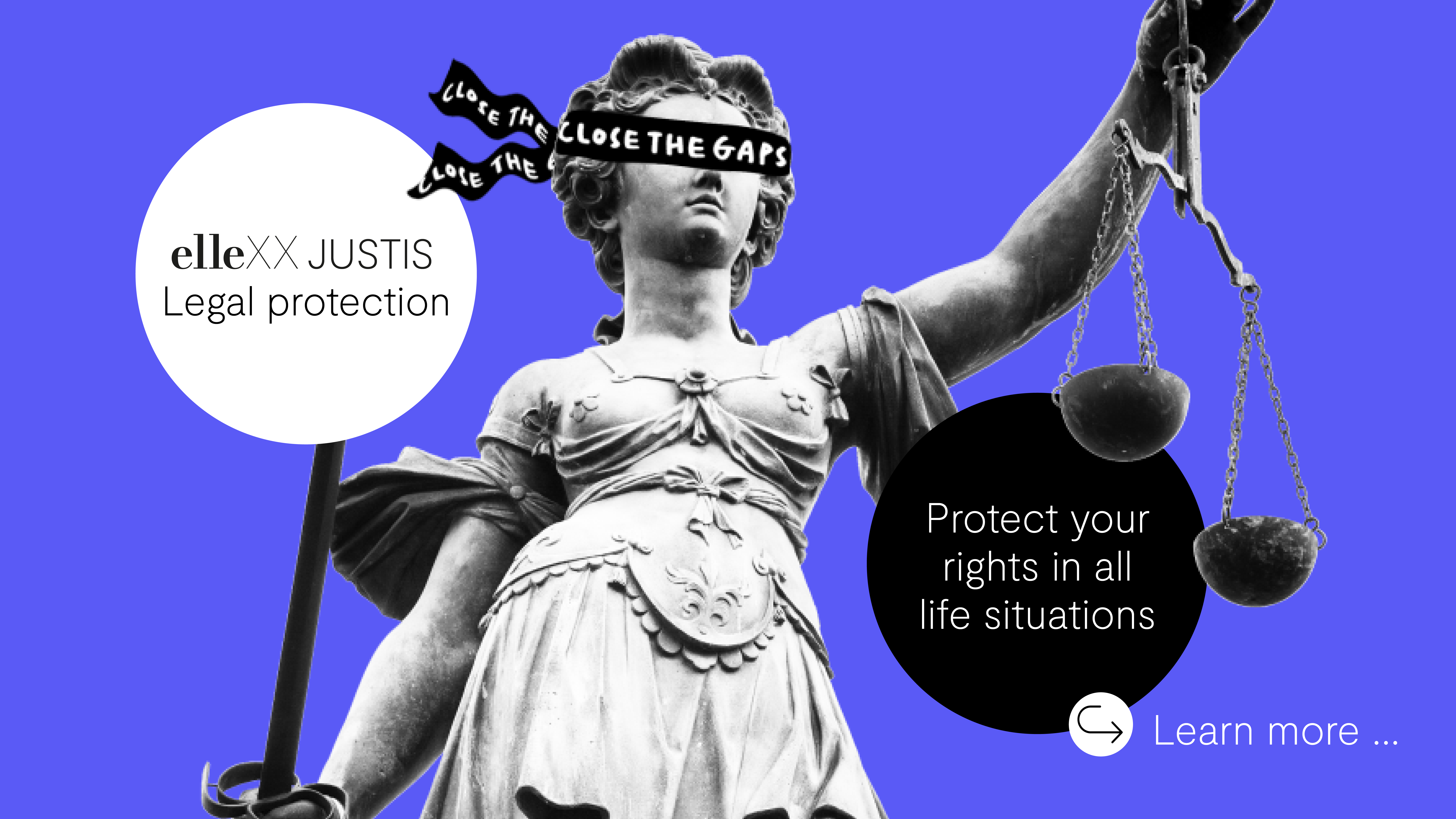 Yes, I was referring to that too (chuckles).
I am always happy when there is at least one woman on the board. Because I think women have another view and another approach to things sometimes. And a mix of views and approaches to a situation is something very important. But if you have an early-stage company with two nerds in the founding team, that doesn't mean I won't invest. I might also look at the advisors for example: Are there any women? Or are the founders aware that they need other competences in the future?
If someone wants to become a business angel: Do you have any recommendations on how to start?
The first thing to do is probably to think about your level of knowledge of the startup world, your strengths and weaknesses, and your expectations. So you really have to understand what you know, what you can, what you cannot and what you want. After you did that, it is essential to find the right environment and the right partners for you to get the necessary information and support to start investing. I would recommend looking at different environments, maybe a colleague, a business angel club or a fund. And then I can only recommend a period of observation. Don't start with 100 investments at the same time. Do a few investments with very small amounts to gain experience without too much stress and stake. Observe, understand, see how things develop, how the board interacts with each other and so on. Like that, you can avoid many mistakes.
When my friend brought me to this investor club, I understood that I could start with 10k. Of course, that is still a lot of money, but I thought I needed 100k to start.
What do you mean with smaller amounts? Is there a minimum amount?
It's extremely important to understand that you don't need a huge amount of money to start investing. When my friend brought me to this investor club, I understood that I could start with 10k. Of course, that is still a lot of money, but I thought I needed 100k to start. I think it's a really important information to give to people and it's not so easily available. Obviously if you invest directly, you need a bit more money. But if you invest through clubs or funds, you can invest much smaller amounts.
What lessons did you learn as a start-up investor that you would have liked to know beforehand?
I would certainly have avoided some unpleasant surprises if I had taken a longer observation period within different investment environments.
Unfortunately, there aren't many women investing in startups. What do you think are the reasons?
I think there are two main reasons for that. Although many women are financially independent, I feel that they often do not dare to take control of their money. They don't feel legitimate and entitled to dispose of it, to invest it, and above all, to put it at risk. I feel many women still see their money as money for the family and not something they can dispose of.
And the second reason?
The other thing I see is that women often lack confidence. They think they don't know enough. We need to overcome this self-doubt in general, and in the investment world in particular. The message women need to hear is that they don't need to be experts in financial markets or technology to invest. In the case of investing in startups, there are structures to support your first steps and allow you to learn. Sometimes women do not dare to ask basic questions because they are afraid of not being taken seriously. We need to change that, because asking questions is essential. And therefore, access to the necessary information and knowledge is key. And finally, I also see a time issue…
Can you elaborate on that?
Investing in startups is time consuming. And as long as women are still in charge of all the care work, it's also a lack of time that hinders them to invest. Imagine, if you have children, a household, and a job, then you don't have time to look at every fascinating startup dossier. So, the construction of the society is still an issue. Things are changing but we are still at the beginning.
What do you think about female founder funds or even networks for female business angels? Does that help to bring more women into the startup ecosystem?
I find it very useful to create spaces dedicated to women where they feel comfortable asking for information. It brings them to the idea to become startup investors when they meet like-minded women that do it as well. It also makes a difference to exchange views and experiences with other women, as we often tick differently to men and might have different concerns and priorities. Nevertheless, I think we must be careful with closed circles. Diverse views remain the greatest asset, especially within management teams and boards of startups.
Are the few female investors in your opinion a reason that there are also so few startups founded by women?
It certainly has an impact. As a woman, you notice immediately if there are women in a team. So probably female investors help female founders because they automatically put their focus on women in the team too. However, I also think that men are getting more conscious about what women can bring to a company. When we have more women in corporations, men are used to working in diverse teams and see how valuable this can be. But generally, I think the more female investors are not the only solution to get more female startup founders.
What are other solutions?
Women were supposed to have a secure path. And working day and night for something that might go bankrupt after a few years was for a long time not the way women were supposed to plan their life. I think that it is changing. And the entire start-up environment is changing. Now for example, every big university has a startup ecosystem where all students are working together, aggregating their competences. Men and women see that it is possible and positive to invent something, to work for their ideas. And I think that will be the most critical evolution, to make the whole startup ecosystem open for girls and women.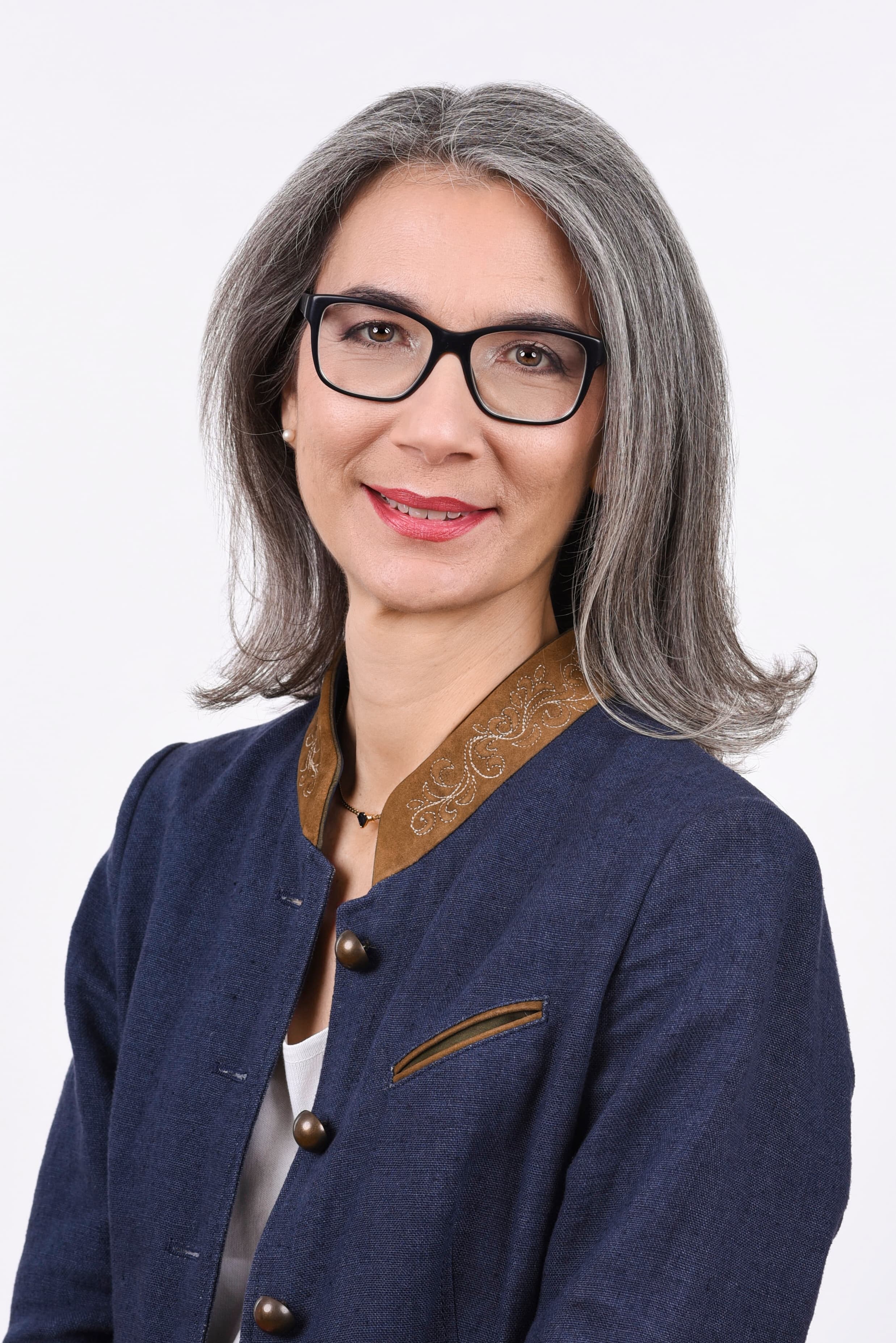 Odile Gaudart-Gastaldo is a lawyer. She has worked for more than 15 years in the telecommunication industry where, among other things, she participated in the design of the first mobile phone network in France at Telemate and in the creation of Neuf Cegetel, the main competitor of France Telecom, where she was General Counsel. 15 years ago, she moved with her husband and her daughter to Zurich where she is now active as a startup investor.